With this project, ident. africa e. V. supports the initiative of 40 young women of Boboyo village who want to stand on their own feet after one year of intensive training in the textile sector. They want to open their own sewing rooms in groups and thus earn money by self-employment and support their families.


They want to produce and sell textiles in the form of school uniforms, school bags, bed linen, tablecloths and simple clothes to the local population. Of course, they buy the material on site.
They started their apprenticeship as seamstresses in January 2017. On 31.12.2017 they will complete this 12-month intensive training as qualified seamstresses and become independent.
As starting capital, each of the groups consisting of 5 women will receive 3 sewing machines each, which they urgently need to start their own business in the group.
With this project, the team of ident. africa e. V. would like to buy 24 sewing machines for the young women in order to enable them to start their own business. Later, and within the framework of a self-initiated cooperative, part of the proceeds from the sale of the textiles will be reinvested together, with increasing skills even a fashion studio can be built up. In this way, they create sustainability and a secure future for themselves and their families.
The project will greatly improve the living conditions of women and their families and make these women important partners of development in Boboyo.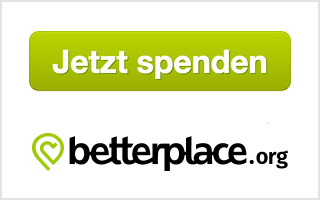 If you would like to support this project or the work of ident. africa e. V., you can help by donating and promoting further advocates for the project on Betterplace. org. This makes the project more visible to other potential donors.
You can also transfer your donations directly to the ident. africa e. V. donation account. Your donation is tax-deductible!
Kontoinhaber: ident.africa e.V.
IBAN: DE90 3705 0198 1901 9219 30
BIC: COLSDE33XXX
Konto-Nr.: 1901921930
BLZ: 370 501 98
Bank name: Sparkasse KölnBonn
ident. africa e. V. is exempt from corporation tax for the promotion of charitable purposes. We are therefore authorised to issue donation confirmations for the promotion of charitable and charitable purposes.
The non-profit status of ident. africa e. V. is recognized by the tax office Köln-West with the decision of 10.10.2017. Our tax number is: 223/5909/0447 VSt 19